RC Equipment alternatives
We're using quite common RC equipement for most of our planes.
It happens from time to time some piece of equipement becomes discontinued or unavailable at the moment. This continously updated page will contain some optional replacements. If you find any variants, please send us a mail to support@3dlabprint.com, and we'll update the page.
Motors
Copter motor used in combination with 6S Li-Po batteries
Weight: 103g
Power: 555W
Diameter: 45 mm
Shaft: 4 mm
Body width: 11 mm
https://www.alibaba.com/product-detail/China-wholesale-market-outrunner-brushless-DC_60500520475.html
Other variants:
Quanum MT Series 4108 700KV Brushless Multirotor Motor Built by DYS
4108-600KV Turnigy Multistar 22 Pole Brushless Multi-Rotor Motor With Extra Long Leads
Racerstar Racing Edition BR4108 600KV
ESC
6S capable ESC with BEC with rating up to 25A
Other variants:
https://hobbyking.com/cz_cz/yep-40a-2-6s-sbec-brushless-speed-controller.html
ESC for F4U
In general we need 8S capable ESC with at least 90A continuous current. You'll need external BEC or battery to power the onboard electronics when using "Opto" ESCs
Turnigy Super Brain 100A Brushless ESC
AeroStar Advance 120A HV (6~12S) Brushless ESC (Opto)
External BEC:
YEP 20A HV (2~12S) SBEC w/Selectable Voltage Output
Servos
Speed (Second @ 60°): 0.11 ~ 0.09
Maximum Torque Range kg./cm.: 2.6 ~ 3.0
Dimensions (Metric): 29.8 x 12.0 x 29.6
Weight (Gram): 16.6
Other variants:
Turnigy™ TR-1160A Mini Servo 25T 3.0kg / 0.11sec / 16g
Corona CS238MG Metal Gear Servo 4.6kg / 0.14sec / 22g
Corona DS238MG Digital Metal Gear Servo 4.6kg / 0.14sec / 22g
Retracts (landing gear)
Landing Gear F4U
E-Flite EFLG520 – .60 1.20 size 95-Degree rotating landing gear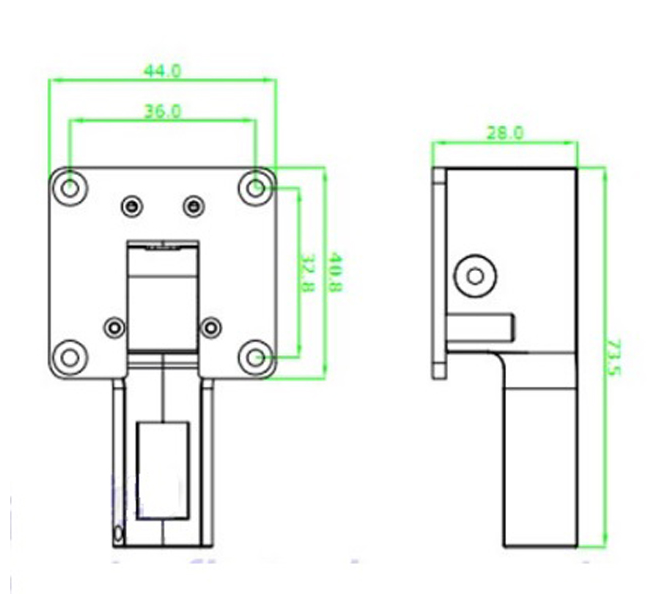 Used in: Spitfire MkIX, B-25J, Bf109F-3
Specs:
Operating Voltage: 4.5~6.0V
Supported Model Weight: up to 5kg
Mount Plate Dimensions: 44mm x 41mm
Scew Hole Spacing: 36mm x 33mm
Depth: 28mm
Length: 74mm
Pin: 5mm
Weight: 72g each
Other variants:
70G 90° SERVOLESS ELECTRIC RETRACT SYSTEM WITH NOSE GEAR – 5.0MM – hobby-paradise.com, rc-castle.com