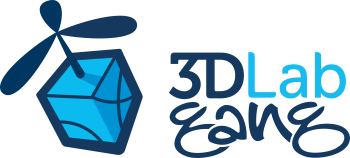 the world's best designers united. (soon)
Are you a designer of great functional models? Become a member of the worlds best designers
GANG now!
What we offer:
– Publishing your models at 3DLabGANG platform hosted directly on 3DLabPrint website.
– Your models could reach over 30 thousands of our current customers and fans.
– Presentation and advertising actions within 3DLabPrint.com activities
– 30% sales profit, we pay all the costs and taxes
– Official topic for your product at Forum/3DLabGANG.
What we want:
1. Perfect functional model sent to gang@3dlabprint.com
2. STL files, possibly Factory S3D, Gcode, setting files for CURA, MC etc.
3. Proof of function, video, photodocumentation + main product photo
4. Simple manual with 3DlabGANG logo in PDF format.
5. Customer support through Forum/3DLabGANG
6. Estimated price in USD
NOTE: 3DLabGANG section contains independent creators products. 3DLabPrint takes no
responsibility for the contents.
No products were found matching your selection.